TECC needs Rocking Reader Volunteers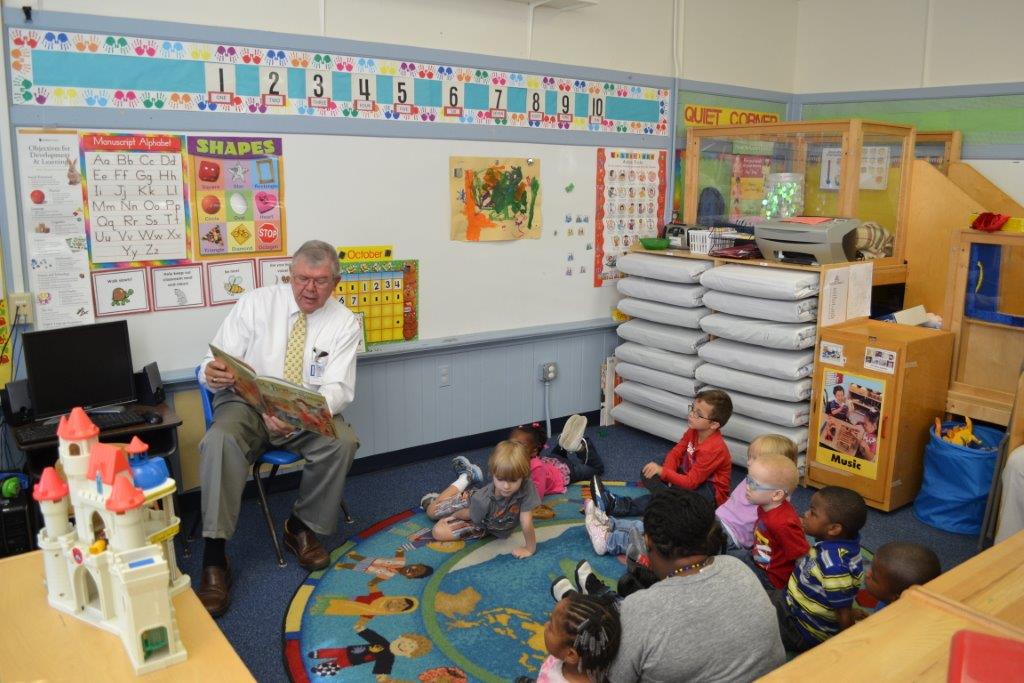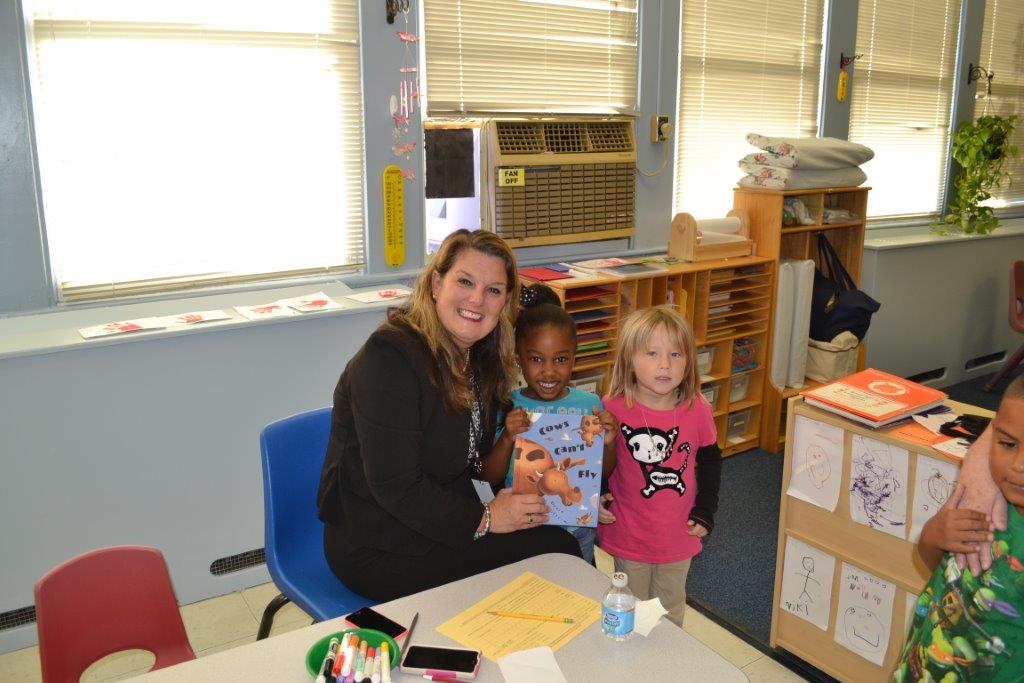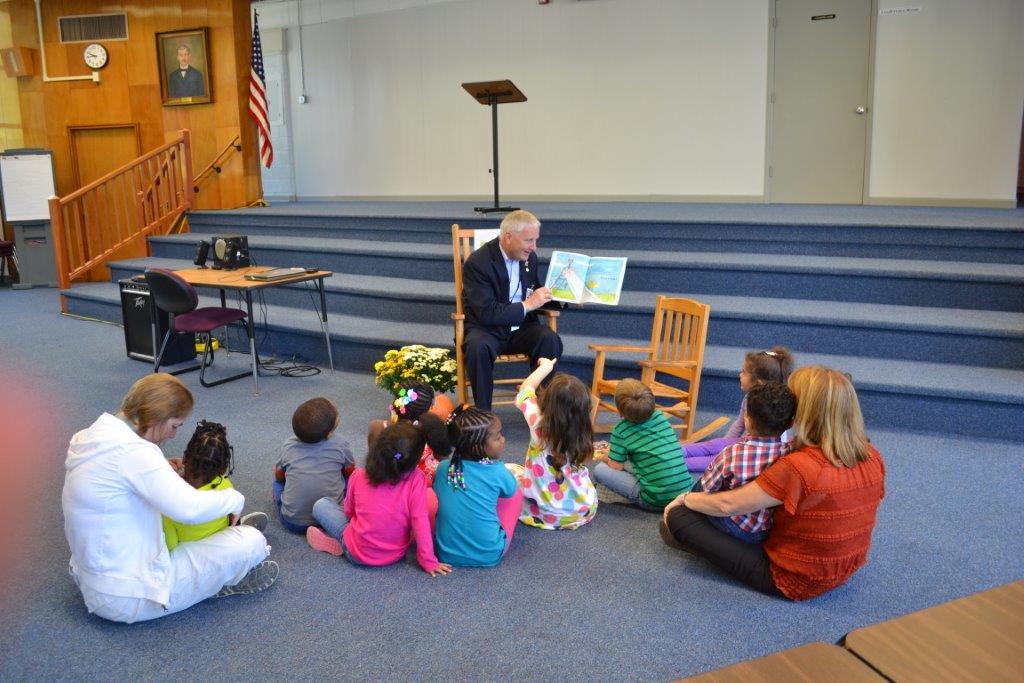 Thompson Early Childhood Center is looking for volunteers who would like to invest in early childhood development and help young children develop a lifelong love of reading.
Research clearly shows reading aloud to pre-K children gives them a better start to their school experience. Preceding her death in Nov. 2013 Dr. Kay Gresham, then director of Early Childhood Initiatives and Federal Services and Thompson Early Childhood Center, founded the Rocking Readers program at TECC to boost youth literacy and prepare preschoolers for academic success. Last year, she and staff enlisted 75 volunteers who donated over 150 hours reading books to their 14 pre-K classes. During the Rocking Readers Kick-Off Oct. 8, Principal James Lanier said this year's goal is to double the number of volunteers and hours spent reading in the classrooms.
In explaining the program to volunteers at the kick-off, Suzie McGlaughon, the Title I family engagement counselor, said even reading a book to the children for 10 minutes is invaluable. McGlaughon invited volunteers to feel free to contact any of Onslow County Schools' 34 pre-K classrooms and volunteer their time to read to students.
"We would love to have someone here reading every day," she said. "If you know anyone who has the urge to read to a child, we will make them feel welcome."
McGlaughon, in her presentation to the volunteers, emphasized how one reads to a child is as important as how frequently one reads to a child. It is not just about reading and having a child listen. Most of all she advised keeping it fun by being enthusiastic with your voice, volume and body language. The adult can also help the children become the teller of the story, then the adult can become the questioner and the children will become more actively involved in the book so a conversation ensues.
There are so many benefits to exposing preschool-age children to reading. Studies show children who are exposed to reading will have a higher aptitude for learning in general. As they listen to a book being read to them they learn valuable communication, language and enunciation skills along with pre-reading skills. They are more likely to grasp abstract concepts as they relate book themes with what is happening in their own world. Along with reading comprehension comes self-discipline, longer attention spans and improved memory retention, all of which serve a child well when they enter kindergarten.
Those interested in volunteering at TECC please email james.lanier@onslow.k12.nc.us or suzie.mcglaughon@onslow.k12.nc.us